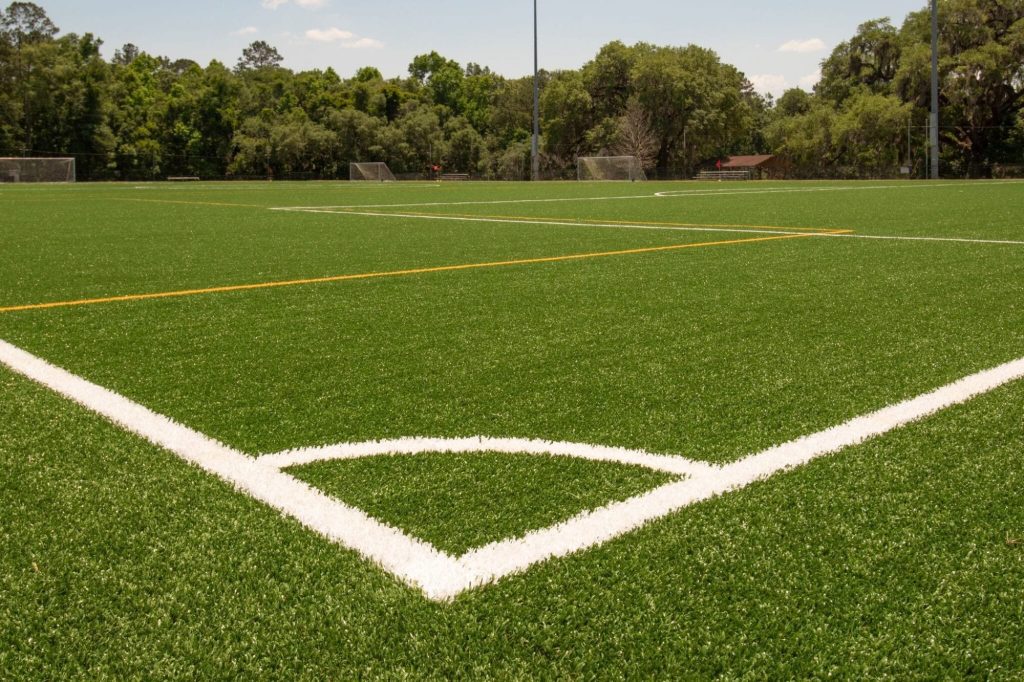 Artificial Turf for Sport Fields
Ben Turf Landscaping turf is durable and safe. Trainers and coaches can push athletes to strengthen their endurance, knowing the surface underneath is reliable. Our artificial turf is a favorite among many personal coaches who use our sports turf for simulated field conditions, competitive play, weight-lifting, and training areas.
Benefits of Artificial Turf for Sport Fields
Artificial Turf maintains its beauty and rich color throughout the seasons and reduces water consumption and maintenance costs year round. Talk to us today about how an Artificial Grass Sports Field can benefit your athletic facilities, the environment and save your operation significantly on maintenance costs.
Synthetic Sports Field Gallery